If you're planning a destination wedding near San Francisco in 2024, you're not just riding a trend; you're scripting a love tale that's as uniquely captivating as a San Francisco sunset. In a city that's a playground for the extraordinary, your wedding will be its next showstopper. As seasoned SF destination wedding photographers, we've framed love in settings as diverse as they are breathtaking. Embark on a journey with us through the most exclusive and off-beat destination wedding locations near San Francisco.
A cool idea before we start the journey: A Personalized Floating Lantern Ceremony
The sun dips below the horizon. You and your partner release a floating lantern into the sky. Each lantern is personalized with your names and a heartfelt message. This magical moment can be captured at any venue. It creates an unforgettable visual impact. It symbolizes your united journey into married life. Moreover, it's Instagrammable.
Floating lanterns are more than just a spectacle. They're symbolic. They're romantic. They're easy to incorporate into your special day. In addition, they offer a unique photo opportunity that we, as a husband and wife destination wedding photography team, absolutely love to capture.
Rooftop Romance with a View: Elevate Your Love
The Battery, Hotel Via, The Proper Hotel
Why settle for ordinary when you can have extraordinary? Rooftops offer sky-high romance. They're perfect for drone shots. They offer sunset ceremonies that are to die for. Specifically, The Battery provides panoramic city views. Hotel Via boasts a rooftop bar. The Proper Hotel offers luxury in every corner.
Why Rooftops?
Rooftops offer a unique vantage point. They're ideal for capturing the essence of the city. They offer a modern twist to traditional venues. Furthermore, they're perfect for drone photography, adding an aerial perspective to your wedding album.
Wine Country Elegance: A Toast to Forever
Villa Chanticleer, Flying Cloud, Jacuzzi Family Vineyards
Wine country offers more than just wine. It offers romantic backdrops, and moreover, it provides wine-tasting receptions. Furthermore, it presents opportunities for drone footage of sprawling vineyards. For example, Villa Chanticleer exudes rustic charm. In contrast, Flying Cloud delivers an intimate setting, while Jacuzzi Family Vineyards infuses Italian flair into the California landscape.
Why These Vineyards?
Vineyards offer a serene setting. They're perfect for couples who appreciate the finer things in life. They offer a touch of luxury without being ostentatious. In addition, they provide a variety of settings for photos and videos.
Beachside Nuptials: Destination Wedding Near San Francisco Where Love and Waves Meet
Stinson Beach, Half Moon Bay, Bolinas Beach
Beaches offer oceanic beauty, and furthermore, they exude barefoot elegance. Additionally, they present opportunities for drone captures of the coastline. For instance, Stinson Beach is the go-to spot for sunset vows. Conversely, Half Moon Bay provides dramatic cliffside views, while Bolinas Beach stands out as a hidden gem.
Why Beaches?
Beaches are the epitome of romance. They offer a relaxed yet elegant setting. They're perfect for couples who love the sound of waves. Moreover, they offer unique opportunities for drone photography.

Filoli Gardens, Ardenwood Farm, and Walnut Creek Gardens: Destination Wedding Locations Near San Francisco Where Love Blooms
Filoli Gardens, Ardenwood Historic Farm, The Ruth Bancroft Garden in Walnut Creek
Gardens offer lush landscapes, and additionally, they provide seasonal blooms. Not to mention, they also afford opportunities for drone captures of garden mazes and water features. For example, Filoli Gardens is renowned for its historic mansion. On the other hand, Ardenwood Farm offers a rustic setting, whereas The Ruth Bancroft Garden in Walnut Creek serves as a succulent paradise.
Why These Gardens?
Gardens offer a natural setting. They're perfect for couples who love the outdoors. They offer a variety of backdrops for photos. In addition, they're ideal for capturing candid moments.
Winery Ruins, Glasshouses, and Historic Train Stations: Unconventional Yet Romantic
Winery Ruins at Jack London State Historic Park, The Glasshouse in San Jose, 16th Street Train Station in Oakland
These venues offer rich character. They offer unconventional settings. They offer drone captures that highlight the venue's unique architecture.
Why These Unique Venues?
These venues are not your typical wedding locations. They're perfect for couples who want something different. They offer a unique charm that's hard to find elsewhere. Moreover, they provide a variety of settings for photos and videos.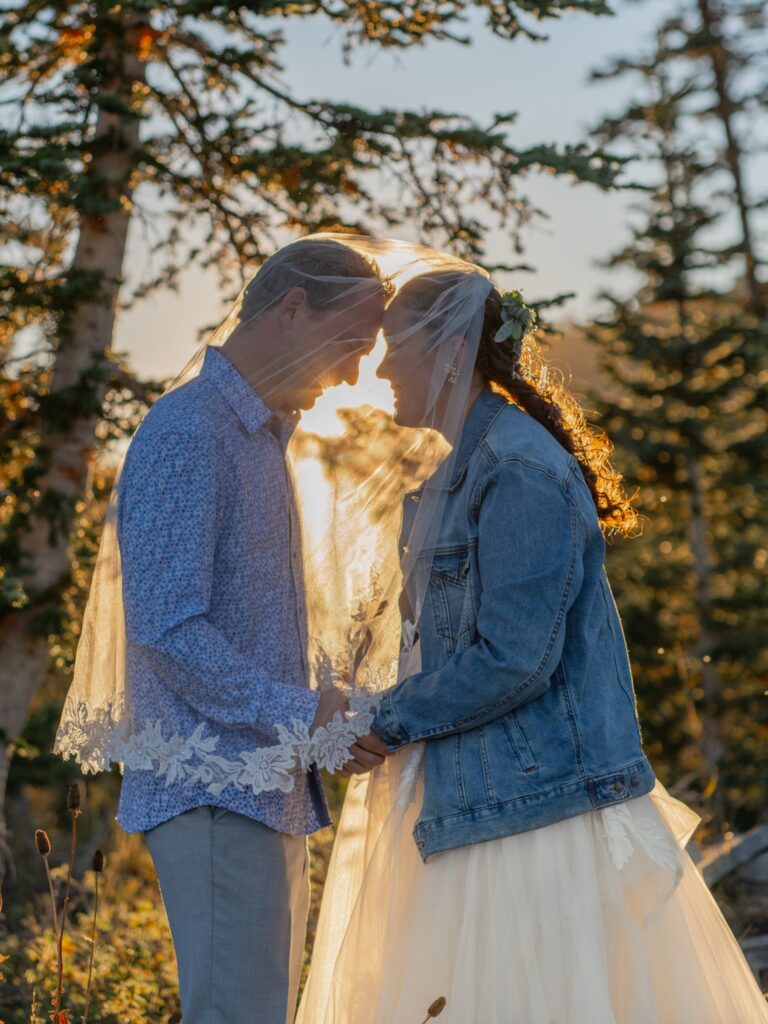 Elopements: The Intimate Alternative for Destination Weddings Near San Francisco
Lake Merritt Bandstand, Sea Ranch Chapel, Mount Tamalpais
Elopements offer intimacy, and in addition, they provide personal touches. Furthermore, they present unique photography opportunities. For instance, Lake Merritt Bandstand is an ideal setting for music lovers. Similarly, Sea Ranch Chapel offers architectural beauty, while Mount Tamalpais grants panoramic views.
Why Elopements?
Elopements are ideal for couples who want to escape the fuss. Specifically, they're perfect for those yearning for a more intimate affair. Moreover, they offer a unique charm that large weddings often overlook.In addition, they're easier to plan and execute.
---
The Unique Value of a Husband & Wife Photography and Videography Team for your destination wedding near San Francisco
We offer two hearts and four eyes. We're in sync. Our chemistry translates into seamless coordination. We offer drone magic. Imagine a cinematic video of your vows, shot from above.
Final Thoughts & Call to Action: Make Your Dream Wedding a Reality
San Francisco offers a myriad of venues for every couple's unique vision. Whether it's a grand celebration or an intimate elopement, the right setting can make all the difference. And remember, with a personalized floating lantern, coupled with a dynamic husband-and-wife team, your wedding will indeed be as unforgettable as your love story.
Ready to make your dream wedding a reality? Visit our website and fill out the contact form to get started. We can't wait to capture your special day. Specifically, we specialize in destination weddings near San Francisco and would love to be part of your unique love story.